Life of professional kitesurfer Aaron Hadlow devoted to traveling in search for perfect conditions for kitesurfing. In a recent days he decided to visit his friends who opened a kite school in one of the most promising and emerging spots in Europe – Lo Stagnone lagoon in Sicily to kite school ProKite Alby Rondina. His initial plan was to stay only a couple of days, but conditions made him stay over two weeks. Read on if you want to find what kept him on the spot and what can you find here…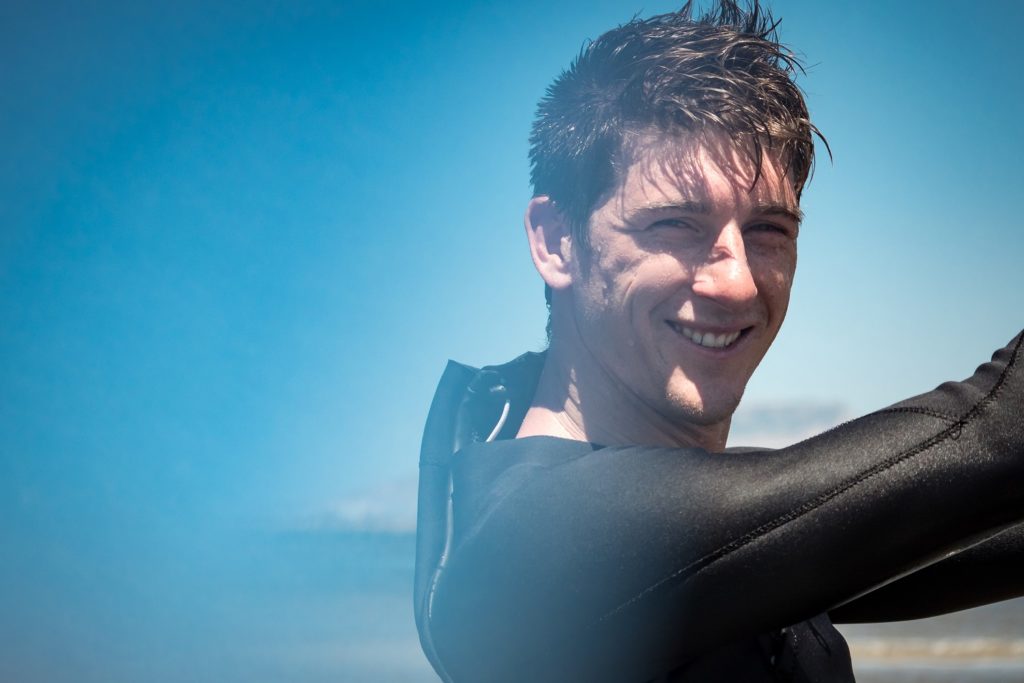 About my trip
When my friend Riki opened his first kite school in Brazil, I was one of the first to visit him, so naturally when he opened new station together with Alby here in Sicily I jumped at the opportunity to come here and check it out.  Coming to a new spot is always jumping into unknown, but I was quite sure that it will be good, if Riki decided to move here. When I came here and checked out the water, it was really amazing to see how flat and huge it can be!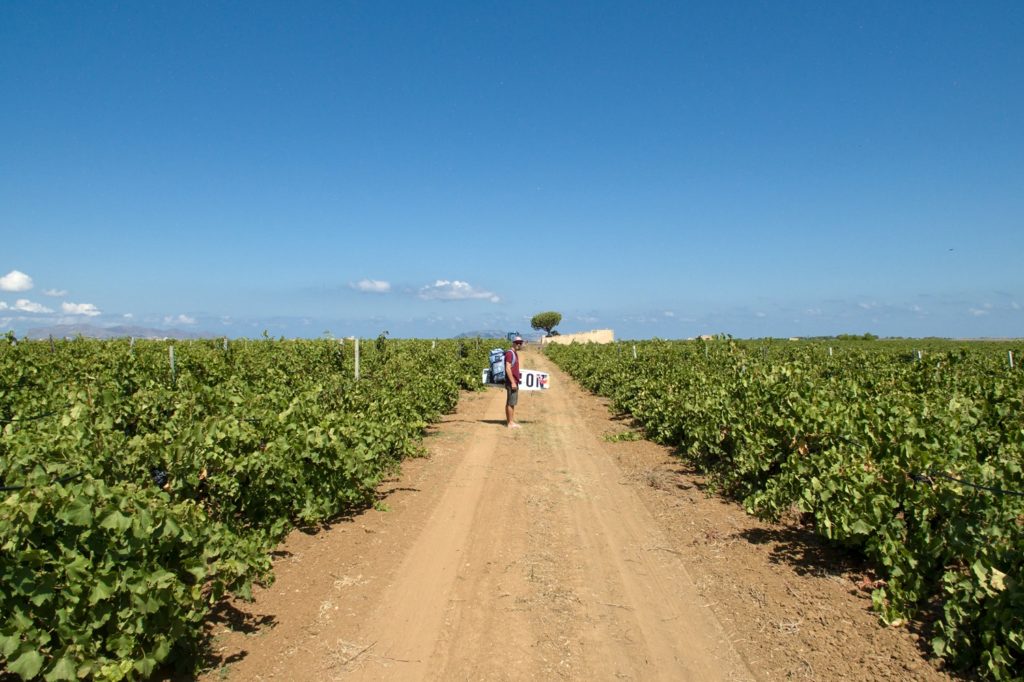 For me I guess the best here were all the different options that spot offers. You can just freeride around and find different pieces of flat water across the lagoon, so you can have your own space and still perfect conditions. The spot has really huge potential, I was quite amazed, because I travel the world in search of the flat water and wind, and here close to Europe you have such place.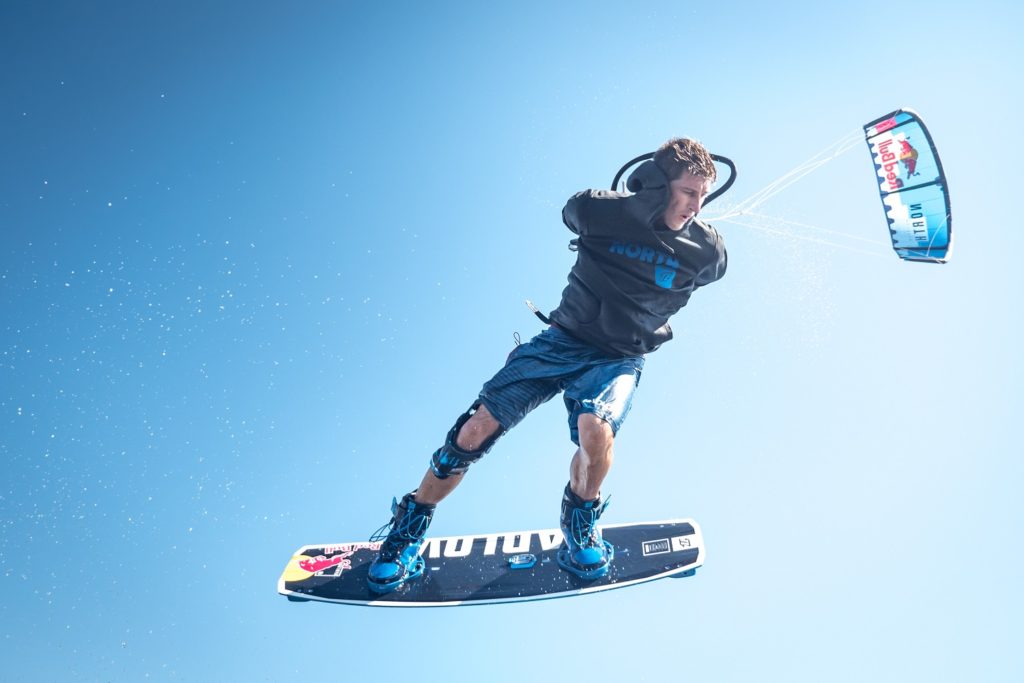 What is really unique is the see grass, whole lagoon is quite shallow and the grass is keeping the water very flat and safe for crashing and in some places it reaches water lever, creating absolutely mirror flat conditions. For tricks is just incredible, you can go full power and lunch your tricks and land easily, but even cruising around while you see your reflection in water was really enjoyable, even thou normally I wouldn't enjoy just riding… I been traveling the world for many years and such conditions are very rare to find!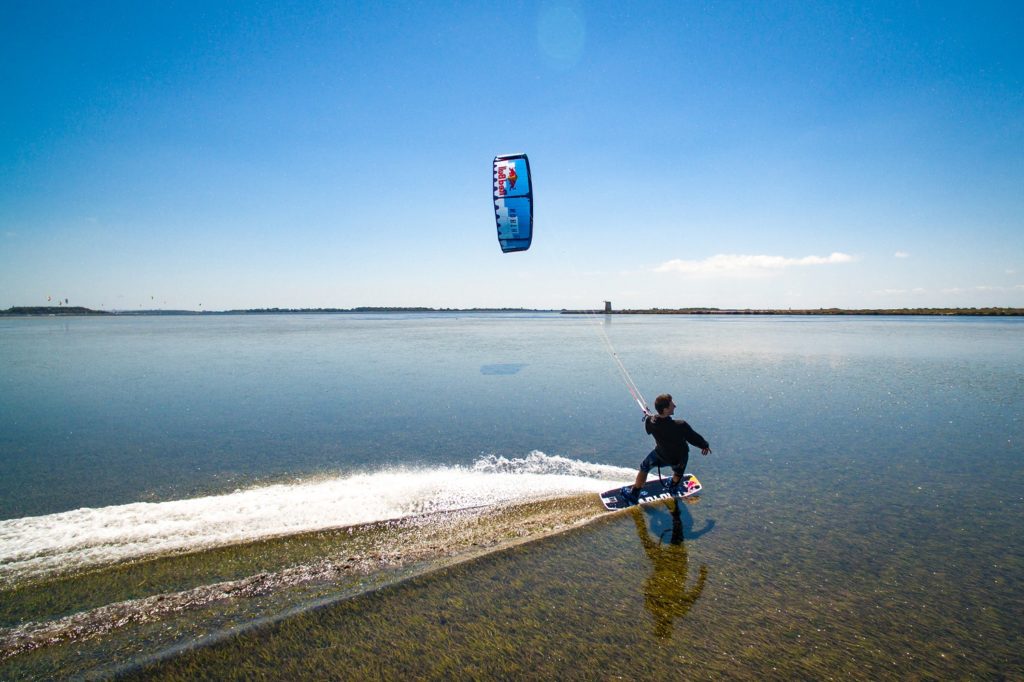 Obviously when I go to a new spot, kiting is priority, but when you travel a lot it's really nice to take a break. To go out, eat well, good culture and good people around. Here in Sicily towns are super nice, food is great and atmosphere of local people around is really welcomy and I get to enjoy my time here.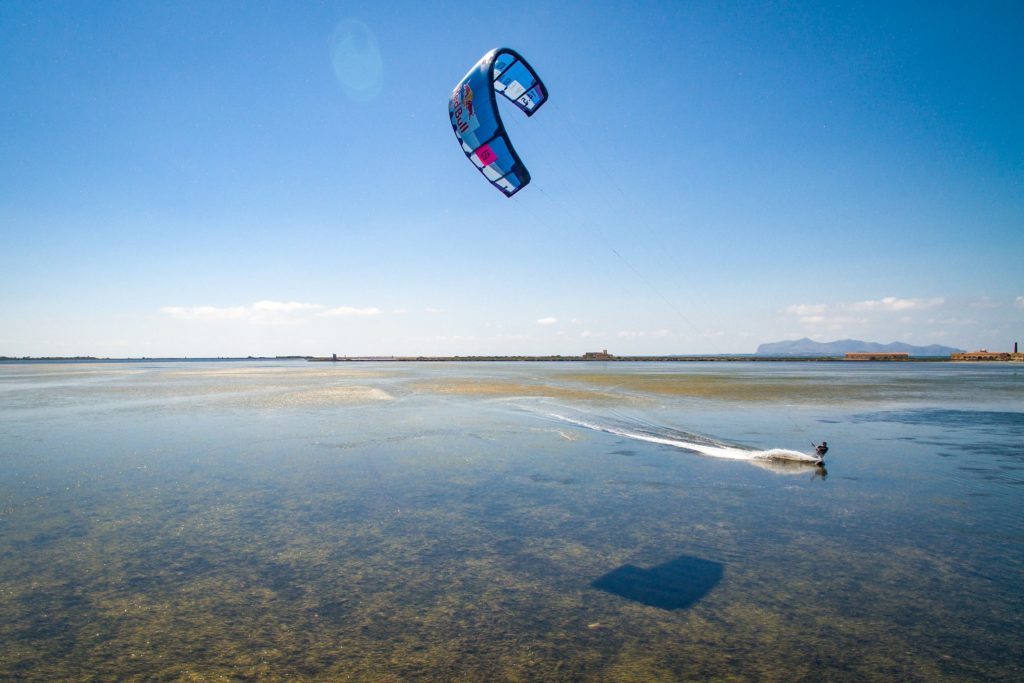 About my career
My focus in kitesurfing is always changing, but is always driven by progression, which can be in any discipline I like. I need to switch between them to keep being motivated… There are parts of the year when I focus on big air and new extreme moves. But I have been riding freestyle on competition for years and it keeps me motivated, because it is really technical and even adding a new grab or extra 180 rotation is super difficult, plus bringing it in different conditions and pull it in competition is very special and hard, that is why competition riders are on the level they are. But sometimes you need to change and now with the rail we can see a lot of progression so now it happens that I don't put my fins on for a month and progress in parks. Right now I was preparing for big competition in Germany so I was working here on some new moves… With the new format we have only 4 tricks to do in a heat so it's important to have 4 bangers. I trained here Slim 7, KGB 5, 317, BS 7 I want to get consistent on those big double moves and do my best!
About the video "Reflection" from filmmaker Laci Kobulsky:
I am working at ProKite Alby Rondina on marketing & all the things around, so obviously I was stoked when I heard that Aaron will stop by for some training. His videos were mine first contact with kitesurfing and I am quite certain that they helped me to switch to kiting from windsurfing Initially he was supposed to come only for couple of days when he wanted to train in piece for upcoming competition, there was no plan for video or anything but obviously I was super motivated to put some short clip together.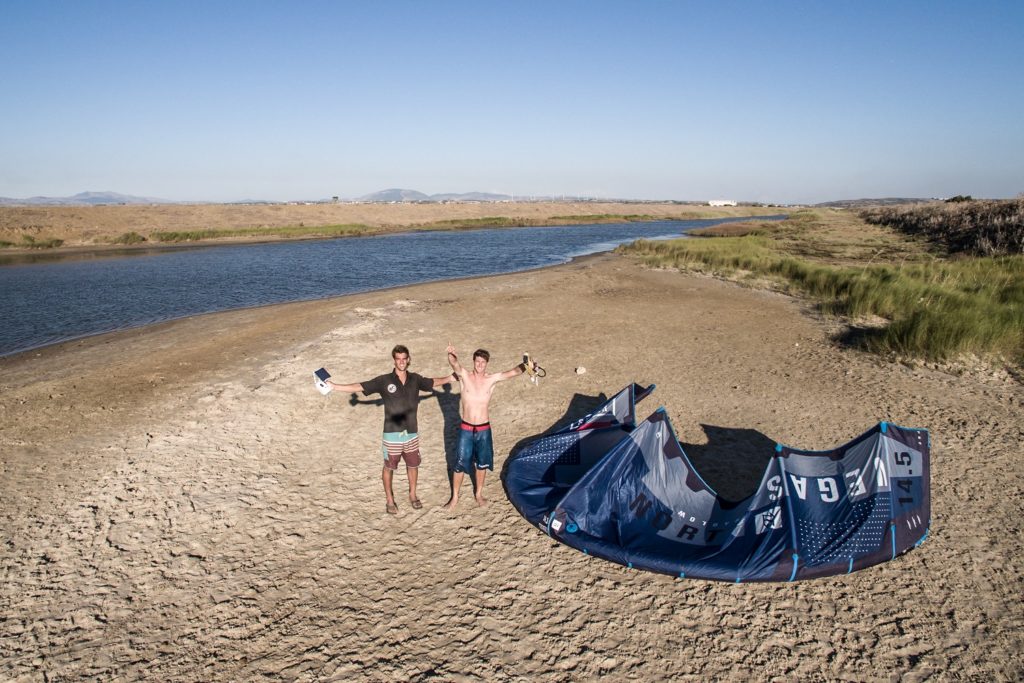 First sesh we went out together without cameras, just to show him around our spot. Thing, our lagoon is huge and with different wind directions there are many hidden spots around if you know where to look for you can find unique conditions, which you all saw in video. It was interesting to read few hate comments from people complaining that the spot looked much busier when they were visiting, but funny to say, most of the shots in video were taken during the Italian holidays when the spot was by far the most crowded. Thing is that majority of kiters tend to stay close to the kite schools, we just simply kited 10 minutes upwind and we were alone haha.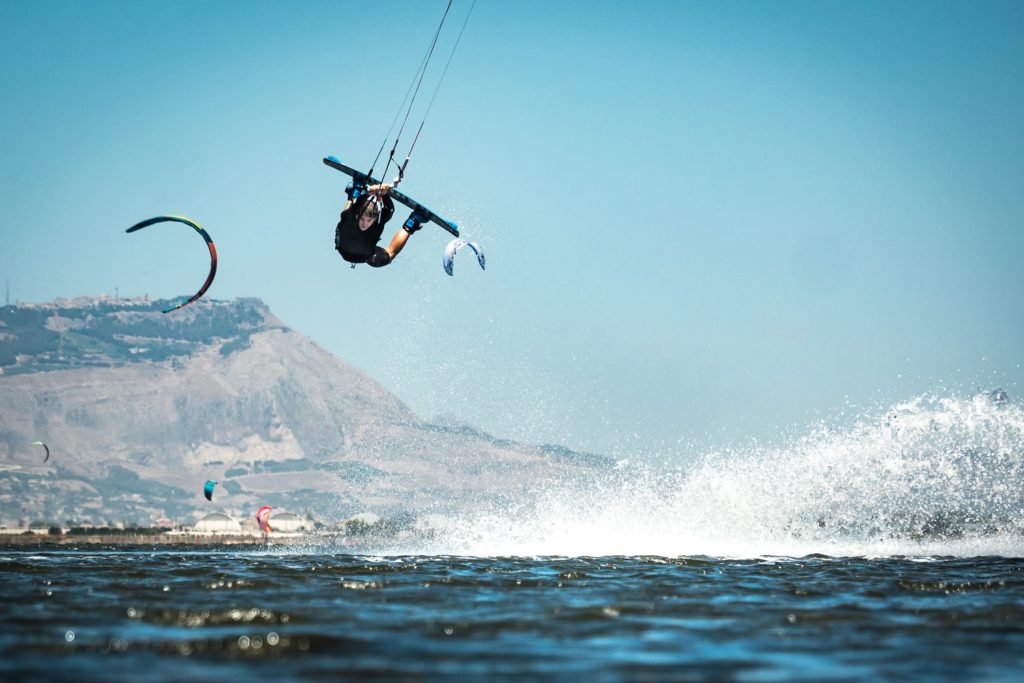 Anyway, Aaron seemed quite stoked about his first sesh and asked him if it would not bother him if I shoot him with long lens during his training. He didn't mind so I took couple of shots and after when we were reviewing them he got quite stoked and decided to do a proper video. I guess it was just lucky coincidence, he was here, I was here, conditions were really unique to videos he usually make and forecast was great. His early plan to stay 3-5 days quickly stretched to 20 days so we had plenty of days to shoot.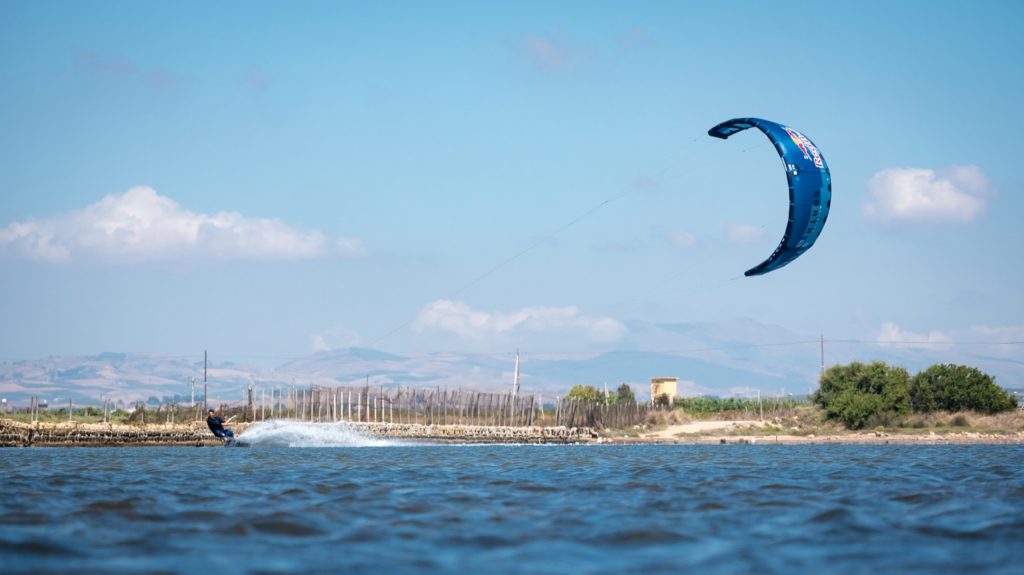 Everything went quite smooth, he landed all his usual bangers plus 2 new tricks (Slim Rewind and Double backroll to blind) but the last shot was quite tricky. I had this spot in my mind when river is going seemingly endlessly downwind and I thought it would be a killer ending shot. When we drove there the wind was not perfect, it was barely kiteable and direction was not perfect. Water was also not smelling the best, so Aaron was not double motivated to hop in. I wanted to make a like a reveal drone shot, which is not the easiest thing to time on first try, plus there was an airport RIGHT NEXT to it so if I would get caught with a drone I could face serious charges! Anyway Aaron is a real pro, he pulled it out like a boss and I was lucky to get it, check it out if you haven't seen it of don't remember the shot:
Text & Foto: Laci Kobulsky
Spot: ProKite Alby Rondina, Sicily